Step outdoors and join the adventure!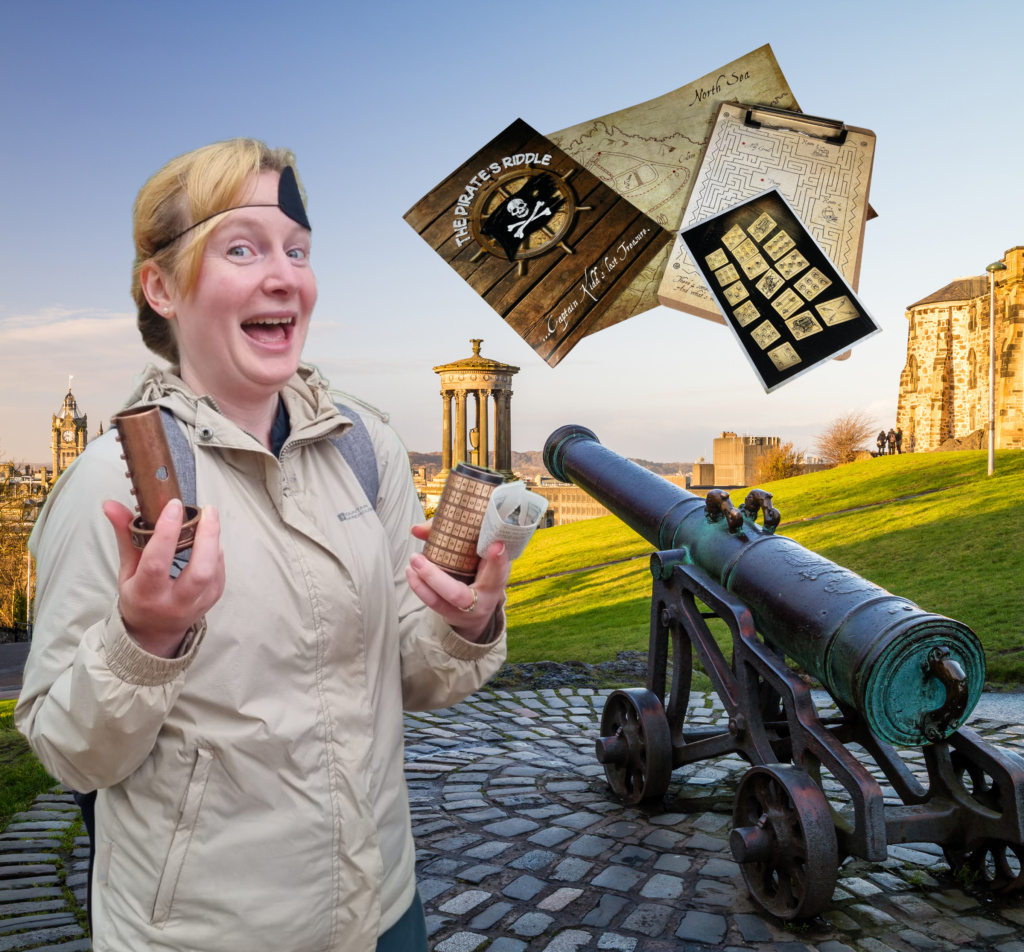 We take some of Edinburgh's most compelling stories and characters and turn them into immersive Treasure Hunts, mixing sightseeing and play with history and storytelling.
Our games are great for visitors and locals alike, as they cover some of the main parts of the city but also step off the beaten track and point out lesser known details.
They are designed for all types of groups and ages.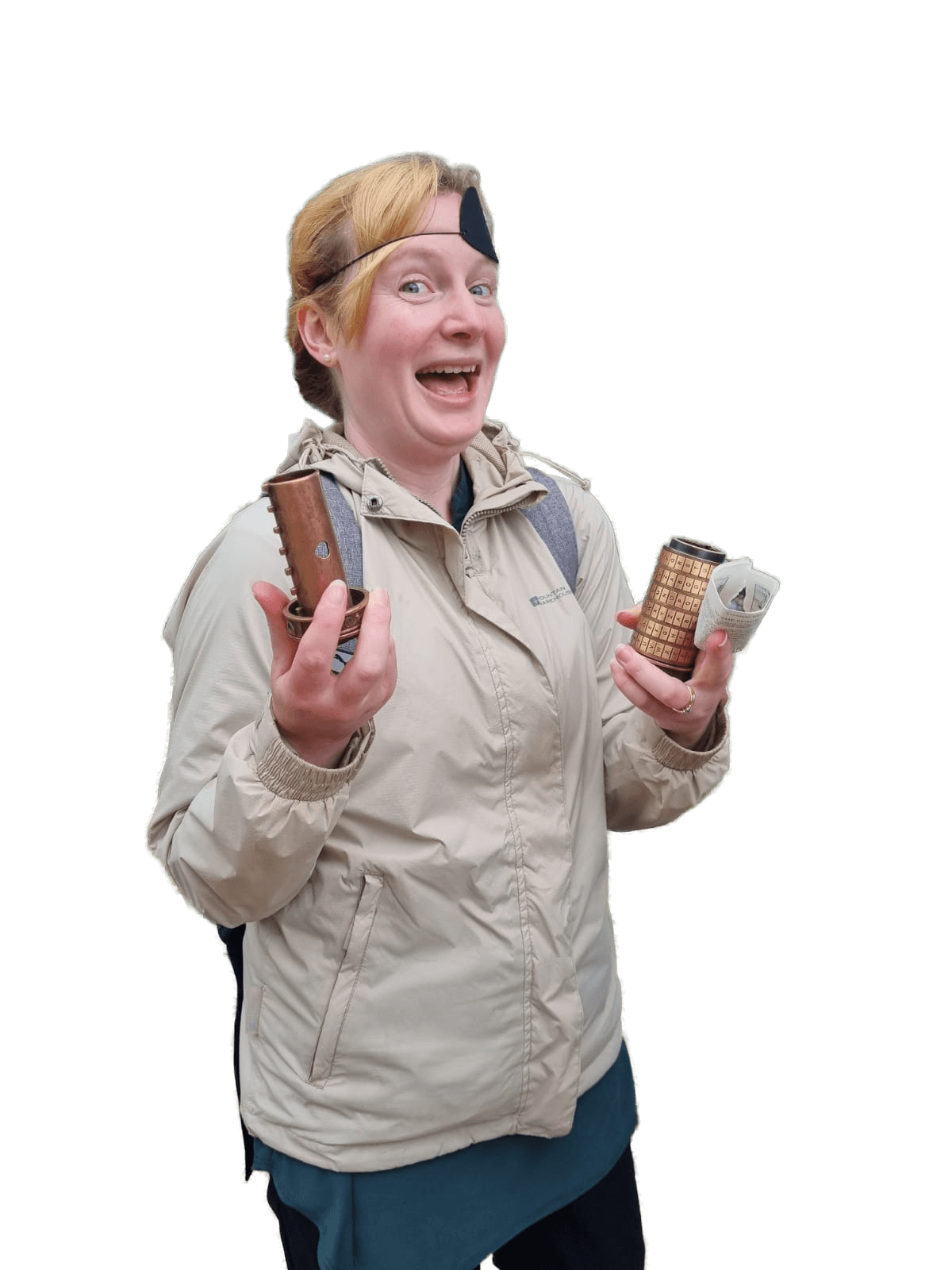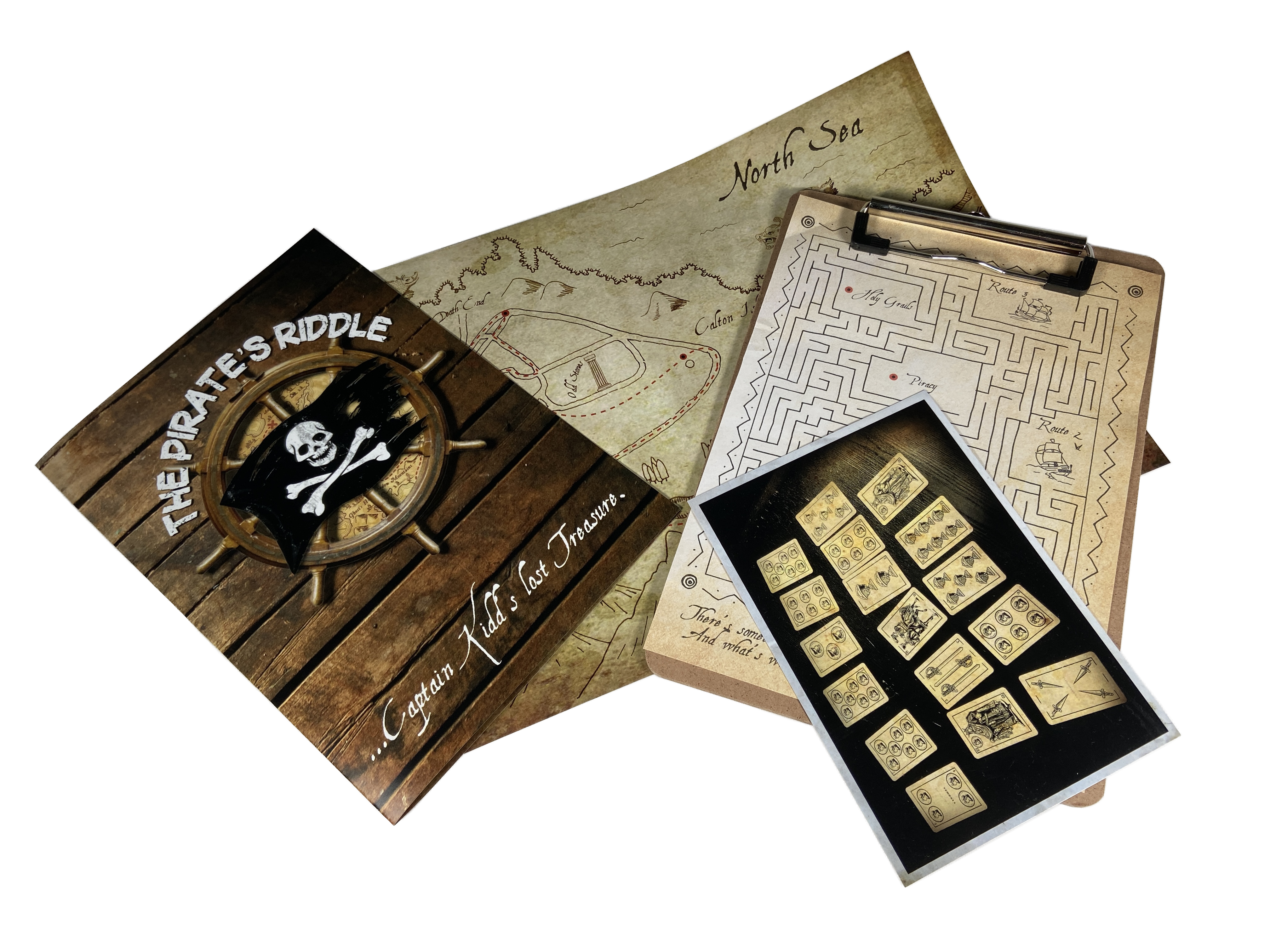 Explore Edinburgh with our treasure hunts
All our games revolve around a story which is relevant to the route they cover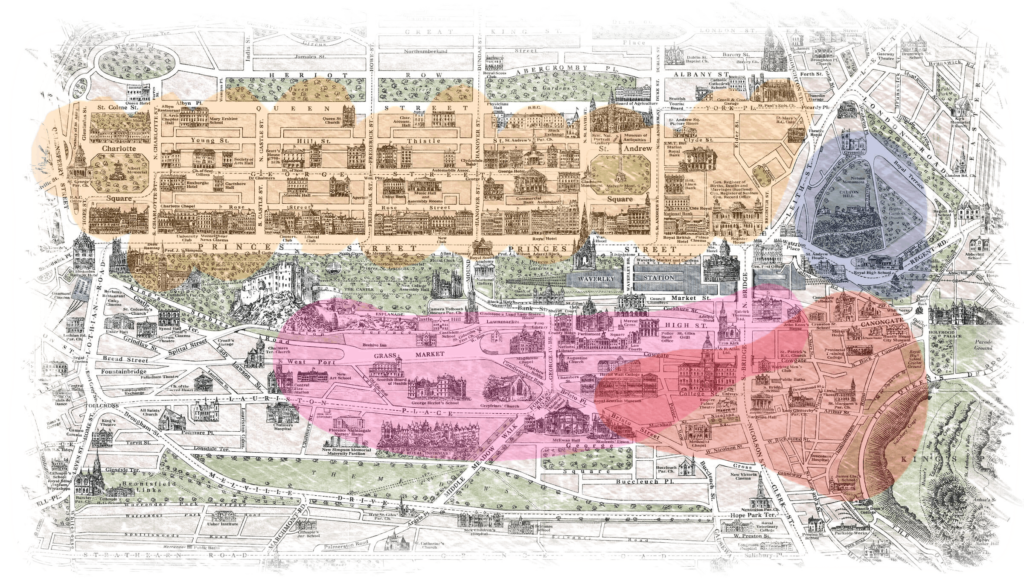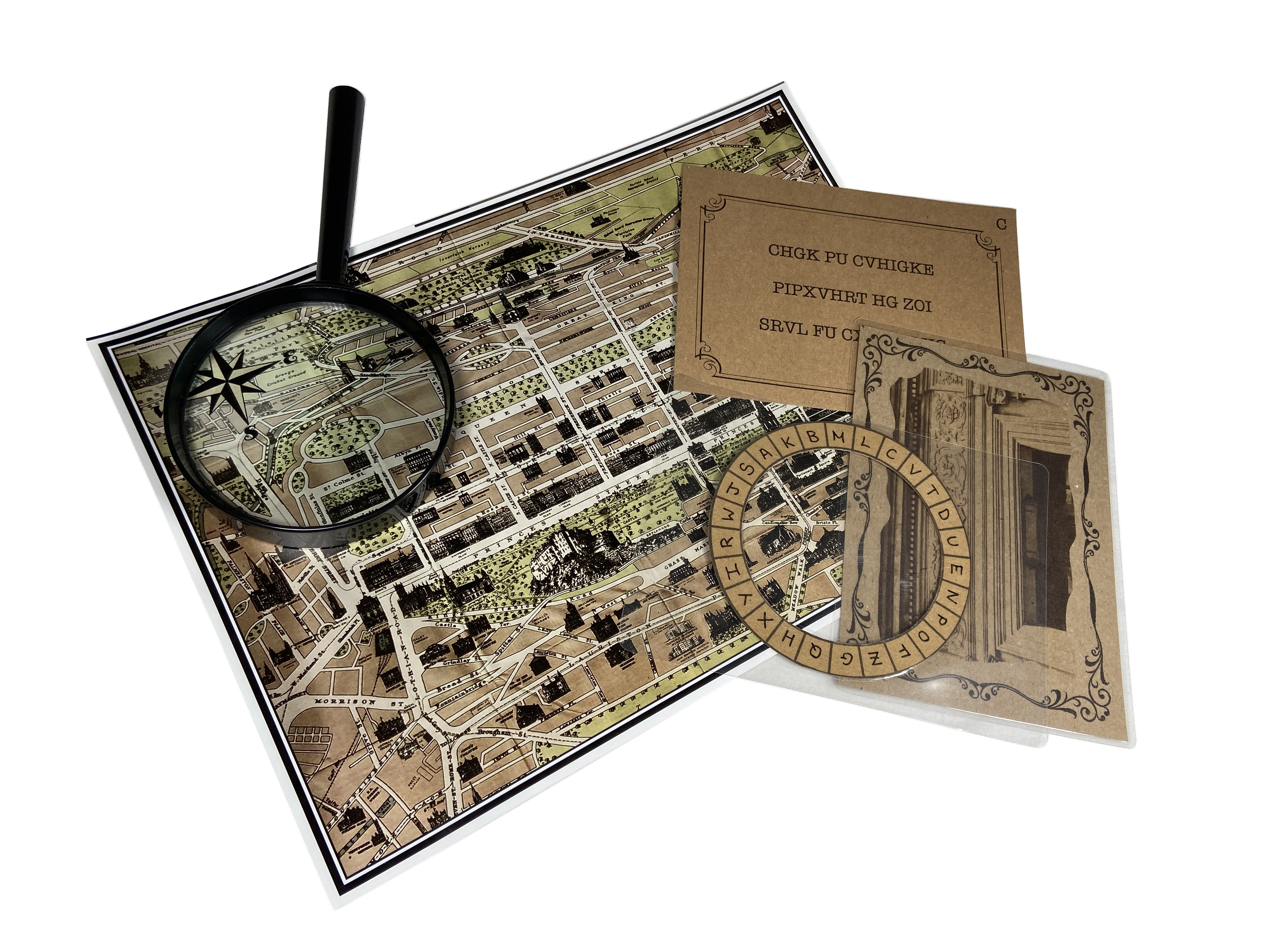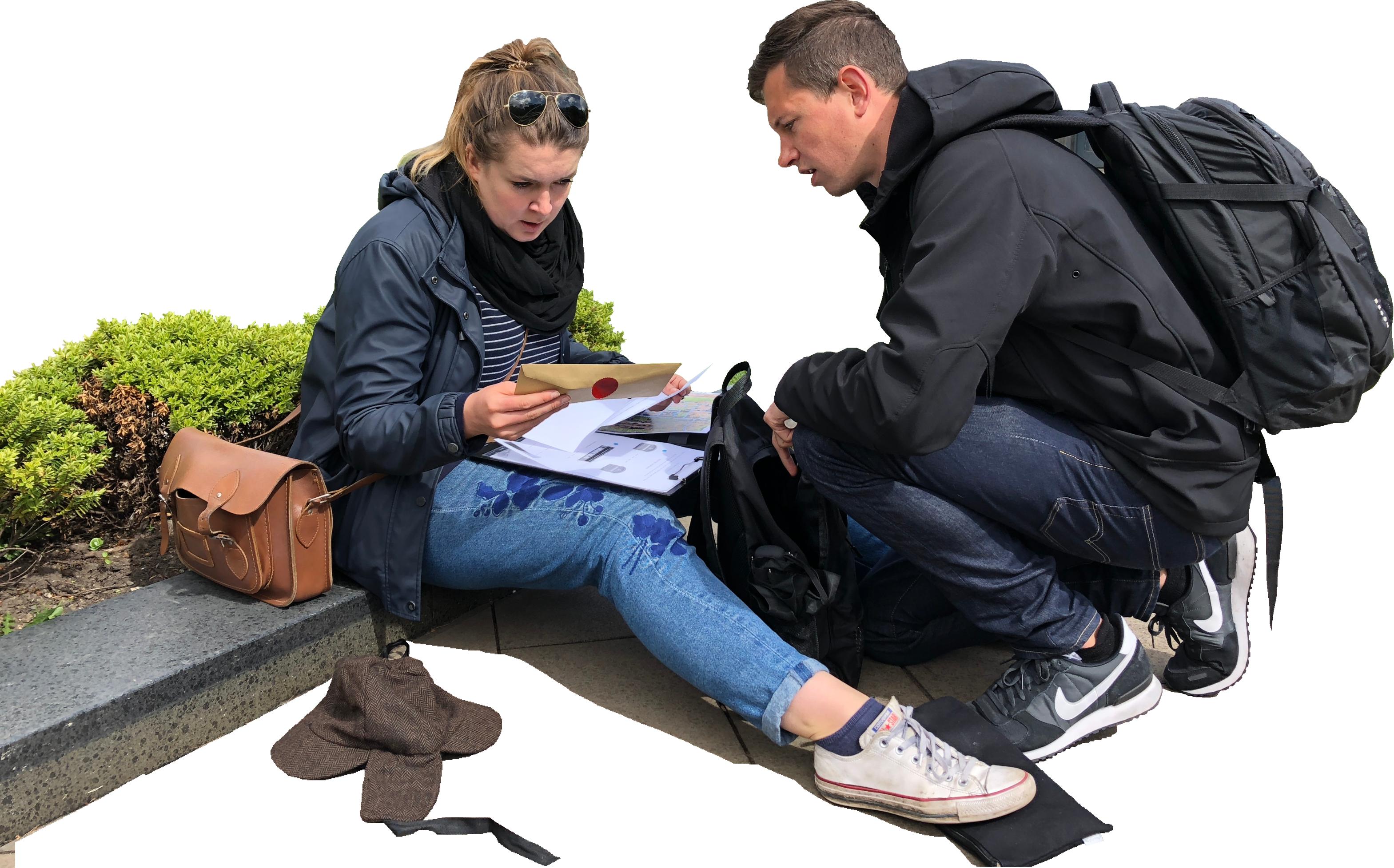 Super fun clever scavenger hunt!
This scavenger hunt was so, so much fun. It was definitely challenging, but just enough that you could feel super satisfied and so, so clever. It is a great way to spend time for people who know Edinburgh well as well as a perfect way to discover the city for people who are visiting.
Marianna
Sherlock's Secret Challenge
Fun activity for a big group!
Great way to see the city, clues made you think but weren't too challenging which made it really fun! We did this as a pre lunch activity with a hen do group and everyone had a great time, make sure you wear some comfy shoes! Would highly recommend!
Read more
Laura Clark
Fantastic Creatures of Edinburgh
Family fun, puzzles and a lovely walk
This is a challenge !! We are 'seasoned' escape room visitors so this really appealed to us and boy, this really challenged us. You have to think a bit differently as it's not about just finding a clue and solving a 'local' puzzle, you have to navigate around the area as well.
Read more
Loved it!
We absolutely loved doing Sherlock's challenge - a great way to see some of the sights of Edinburgh and solving clues along the way. Very well thought through, challenging clues but not too hard - a great way to spend a couple of hours. Thanks Sabi!!
Elizabeth
Sherlock's Secret Challenge
Great fun and a unique experience!
We love escape rooms so this was perfect for us! A way to see the city whilst having fun! Puzzles not too tricky, not too easy and a wide variety. Sabi was a great host, giving just the right amount of clues at the right time. Totally recommend and will do other ones next time we visit!
Louise Q
Sherlock's Secret Challenge
Fantastic treasure hunt
Fantastic experience, the whole thing was really well organised and all the puzzles really engaging and clever with just the right amount of help on hand if we were struggling. Our group was a mixture of locals and visitors so it was a great way of seeing the city through new eyes for the locals and getting to see new things for the visitors. Thanks so much Sabi, perfect hen weekend activity
IslaW123
The Pirate's Riddle
Better than an Escape room! All the fun and no pressure!
Was great fun, our Gamemaster Sabi was really nice and very patient with us! Works really well, you can take it at your own pace and enjoy it, no real-time pressure like an escape room. Even had time for a coffee on the go! Get to see a bit of Edinburgh as well and get the steps up. We'll be doing another one ASAP.
CraigJones
Sherlock's Secret Challenge
Excellent outdoor escape puzzle game and explore Edinburgh
One of the best things we did in Edinburgh. Highly recommended especially if you like escape rooms, puzzles and games. We were family of 4 including 18 and 13 yr old. We all loved it. Difficult these days to find something we all like.
Kim S
Sherlock's Secret Challenge
Best City Treasure Hunt I Have Done by a Mile
This was EXCELLENT! The others I have done have been all on the phone using automated text messages and digital links. While that is great, it does mean if it's not your phone number the messages are coming to, you can feel a bit left out of the loop. The difference with this one in Edinburgh is that it is a live Escape room style hunt with physical items and clues that you carry with you. You break codes along the way to unlock new items in your backpack.
Gemma
Sherlock's Secret Challenge
Playing detectives and retracing history in beautiful Edinburgh
Such a fun way to spend time with friends. I loved this treasure hunt in particular because it involved so many skills - observation, deduction, creative thinking and huge amounts of curiosity. And it seemed like the perfect level of difficulty - challenging and rewarding. Highly recommend!
Jane B
Sherlock's Secret Challenge
GREAT EXPERIENCE
We did this tour with our research group and had a lot of fun solving the different puzzles. It was a great way to explore the area around Calton Hill. I highly recommend the tour, especially for families, groups of friends or even with colleagues. Thank you for this great experience.
Isa
The Pirate's Riddle: An Outdoor Treasure Hunt
Great family activity
Absolutely loved it, great experience, extremely well organised, quality materials and fun for all the family.
SCEH
Sherlock's Secret Challenge
Fun and Fabulous Tours
Really enjoyable and interactive experience! A perfect amount of walking round Edinburgh to see new parts of the city but not be too tired! Would definitely recommend for people of all ages and interests.
Jonny O
Fantastic Creatures of Edinburgh, and where to find them!
Ingenious!
What a treat! Great puzzles, lots of things to see on the way, ingenious interactive elements - highly recommend! And Sabi was lovely too 🙂
Mike H
Sherlock's Secret Challenge
Personalised gift cards available