We find that tourists that choose our games to explore the city pick up knowledge and details that not even locals are aware of. This company was created by tour guides as a way to help people engage with the history rather than just listen to it.
You can do it at your own pace. Taking photos and time to check out the scenery. All our routes are carefully designed to go through some beautiful sights.
We are proud to be a favourite for second time tourists. If you've done a walking tour, seen the castle and are looking to do something completely different in a city you already know, you might want to try one of our treasure hunts.
Things to consider:
You'll need a phone with internet access. We generally use WhatsApp to communicate during the game. If you have an international phone make sure it works in Scotland and try to download WhatsApp if you don't already have it.
Bring comfortable shoes and warm clothes. Edinburgh gets chilly and its covered in gorgeous yet annoying hills and cobblestones.
The activities we offer are first and foremost puzzle solving games, that include some history and sightseeing.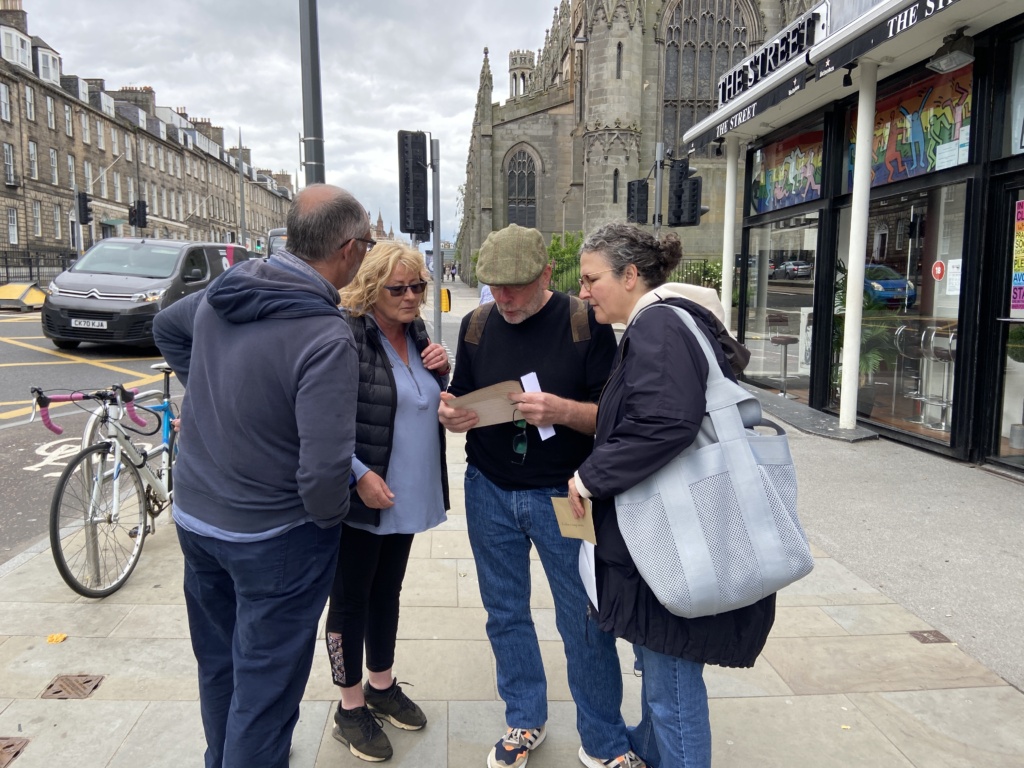 Error: Contact form not found.